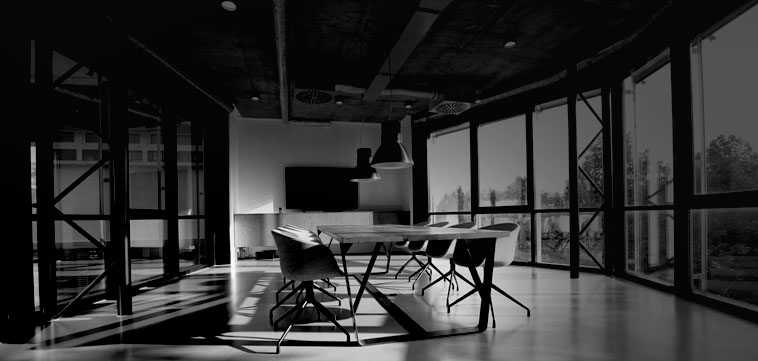 OUR PROFILE
OLANREWAJU AMOSA NIGERIA LIMITED
also known as "OA NIGERIA LTD" is an indigenous private sewing machine importing company, registered fully in 2005 under the Law of the Federal Republic of Nigeria with registration number (RC: 603617), but have begun operations since 1999 with its Head Office at 4th Floor L.S.D.P.C. House, Lagos Island, Lagos State, Nigeria and 4 branches (39 Bode Thomas Street, Surulere, Lagos and 39, 41, 45 Agarawu Street, off Nnamdi Azikiwe Street Idumota, Lagos Island, Lagos State, Nigeria.)
OA NIGERIA LTD was established to aid the Nigerian Fashion and Tailoring sector in terms of sewing and designing equipment. Also to market and distribute Sewing Machine equipment such as Industrial Overlocking sewing machine, Lockstitch or Straight sewing machine, Embroidery/Monogramming sewing machine, Interlock sewing machine, Household and Special Machine Sewing equipment to direct end users and also to fashion house and factories. Our mission is to bridge the gap in the Sewing Machine equipment sourcing and supplies.
We Import to ease the stress in sourcing bulk sewing product and accessories supplies both internationally and at Regional Stores at competitive prices. Our immense knowledge, integrity and experience in the sewing machine field , provides us the edge and impetus in our commitment for service delivery in terms of availability, standard, quality and promptness on supply of products.
OUR POLICY
OLANREWAJU AMOSA NIGERIA LIMITED (hereinafter referred to as "OA NIG LTD", "we" or "us") is committed to protect your personal data that you share with us. The following statement explains how we protect your personal data: 1. What Is Personal Data? Personal data is any information which, in itself or tied with other information, could identify you as a specific individual and which may be contained in the information we collect by means set out in clause 2 below such as name, postal address, telephone number, email address, information related to the products or services which you purchased or used, returned questionnaire, any contacts, information related repairs or access logs of our websites.
2. How OA LTD Collects Your Personal Data
We collect your personal data through our websites by email, mail, telephone or other oral means; and by any other means
3. How OA LTD Uses Your Personal Data
We will not use your personal data for purposes other than those notified to you in advance, except to supply you with our products or services that you requested from us to respond to your requests for after-sales service including queries and repairs. (There will be cases where we use your personal data, such as for communication to solve problems which occurred with our products or services provided to you.); and in compliance with the laws or the regulations of Nigeria.
4. Who Will Your Personal Data Be Disclosed To?
We will not, without your prior consent, disclose your personal data to third parties except in a form or manner where the personal data is not identifiable as yours to our affiliated companies and business partners, who are bound by confidentiality obligations, to the extent necessary to fulfill the purpose; or when required by law.
5. Compliance to Laws
We will comply with the laws and the regulations provided for the protection of personal data and guidelines issued by government agencies of Nigeria and the industry associations.
6. How OA LTD Handles Your Personal Data
To assure adequate level of personal data protection, we will maintain effective internal rules, have our assigned managers oversee the operations on your personal data and make our directors, employees and temporary staff aware of and abide by such rules.
7. How OA LTD Secures Your Personal Data
We take the security of your personal data very seriously and will protect it from leakage, destruction or alteration, so that you can feel confident in the security of information you provide to us.
8. Cookies
During the course of your visit to our websites, we may place a small file called a cookie on your computer to make the browsing more convenient to you. Although your computer could be identified with a cookie, we will not, without prior notification, use cookies with other personal data to identify you. You can set your browser to reject cookies.
9. Amendment to this Privacy Policy
We may amend this Privacy Policy in accordance with the revision of the applicable laws or any other reasons.
---
OUR RETURN POLICY
Our return policy covers 7 working days
---
OUR DELIVERY
Delivery Information
We offer the following delivery options. Deliveries are not made on Saturdays, Sundays or on public holidays. A specific time slot cannot be specified with any of our delivery options. Please refer to the Terms and Conditions of Sale.
WE ACCEPT ORDERS FROM AND DELIVER TO THE FOLLOWING STATES:
Lagos, Abuja, Anambra, Delta, Enugu, Akwa Ibom, Adamawa, Abia, Bauchi, Bayelsa, Benue, Cross River, Ebonyi, Edo, Ekiti, Imo, Jigawa, Kaduna, Kano, Katsina, Kebbi, Kogi, Kwara, Nasarawa, Ogun, Ondo, Osun, Oyo, Rivers, Sokoto, Yobe, Zamfara.
Please note that orders placed after the Next Day Delivery cut off time will be delivered within 2 working days. Next Day orders placed on holidays will also be delivered within 2 working days following the holiday.
Unfortunately deliveries to some postal addresses may not be available. If we do not deliver to your address, we will notify you of this when you try to place the order. Please note that we are unable to ship to Borno, Jos and some northern states faced with insulgency, so please use an alternative address.
You will be required to sign for your delivery. If we are unable to deliver, our carrier may return your parcel to its depot and leave a note explaining where your parcel is and how you can rearrange delivery or collect your parcel. If delivery is not rearranged or your parcel collected it will be returned to our warehouse. Please contact us at [email protected] to arrange redelivery in these circumstances. You may be responsible for additional delivery charges on any redelivery.
Delivery times are estimates only. We will try hard to meet our delivery times but are not responsible for any delayed or unsuccessful deliveries. Sometimes orders may take longer to fulfil and certain services may be removed during our seasonal sales, periods of promotional activity or due to circumstances beyond our control, such as adverse weather. If your delivery does not arrive when expected, please contact us on [email protected] . Please note that if your delivery does not arrive within 30 days of Dispatch Confirmation you are entitled to a refund. Please see our Cancellation and Returns policy for details of how to apply for a refund.
PICK UP CENTRE
If you are resident in Lagos, where you can opt to collect your item from store in Lagos. During the checkout process simply select "Pickup" As soon as your item is in store we will send you an email confirming that it is ready for collection. In general, your item should be ready for collection within 3-5 working days from order confirmation.
We will hold your item in store for 7 days. If you have not collected the item within this time, and we have not heard from you, then it will be returned to our warehouse, and you will be refunded for the item if paid for. We will aim to refund you within 30 days of the item arriving at our warehouse. You can email us at [email protected] to tell us that you would like us to keep your item in store for a longer period, and we will keep the item at the applicable store for a further period.
When you come to collect your item please bring your order confirmation details which shows your Pickup order number. If you have paid using Bank Transfer please bring some form payment confirmation slip
---
FEEDBACKS
What our client says about us
"Our industry does not respect tradition - it only respects innovation.".
Satya Nadella