Repair, Training & Maintenance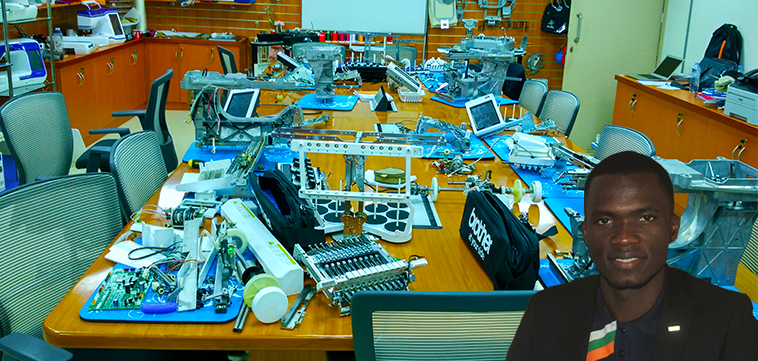 OUR MAINTENANCE
A well-made sewing machine—traditional or serger, new or old, used often or only occasionally—will sew perfectly for many years if it is given proper care. It may need to be adjusted or a part may need to be replaced, but a sewing machine that is given proper maintenance and cleaned regularly seldom actually "wears out."
Sewing machines generally require basic maintenance of cleaning, oiling, and lubricating. These procedures are covered in the use and care booklet that comes with the machines. It is the best reference for the specific care required by your machine. Some machines are designed to be oil- and lubricant-free, so follow the directions in your booklet carefully.
If you do not have an instruction booklet or have no technical skill to fix your sewing machine, contact our local sewing machine center to obtain one or get it fixed.
We offer the following maintenance on all sewing machines above 10 units
Monthly
Quarterly
Yearly
---
OUR Training Services
Here at OA Nigeria Limited, our key priority is to invest in people's development; we want to train and develop people well because we know it's what they want - to further their careers, to become a better version of themselves and to play a part in a growing and changing Council.
From the first day, you'll have everything you need based on your training area, from initial induction to orientation to Corporate Induction with the Chief Executive and Executive Management Team.
Additional Training
We pride ourselves in the delivery of high quality training and development; with over five in-house trainers, we offer 1-to-1 coaching and a variety of trainings which can be tailor-made to suit yours and the customer's needs. We pride ourselves on our ability to provide creative and unique training solutions.
As part of our evolving plan, our training team work hard to ensure a robust training programme is available with advance notice for customers so that every opportunity is available to attend.
Professional Qualifications
During our course of employment, we took the opportunities to recruit professional hands in sewing machine field.
Some of our Engineers are qualified staff in the following repairs:
Lockstich/Overlock Repairs
Domestic Computerized machines
Buttonhole Repairs
Button Fixer
Bar Tacker
and so on
---